July 31, 2023
Posted by:

Yassine Saad

Category:

Uncategorized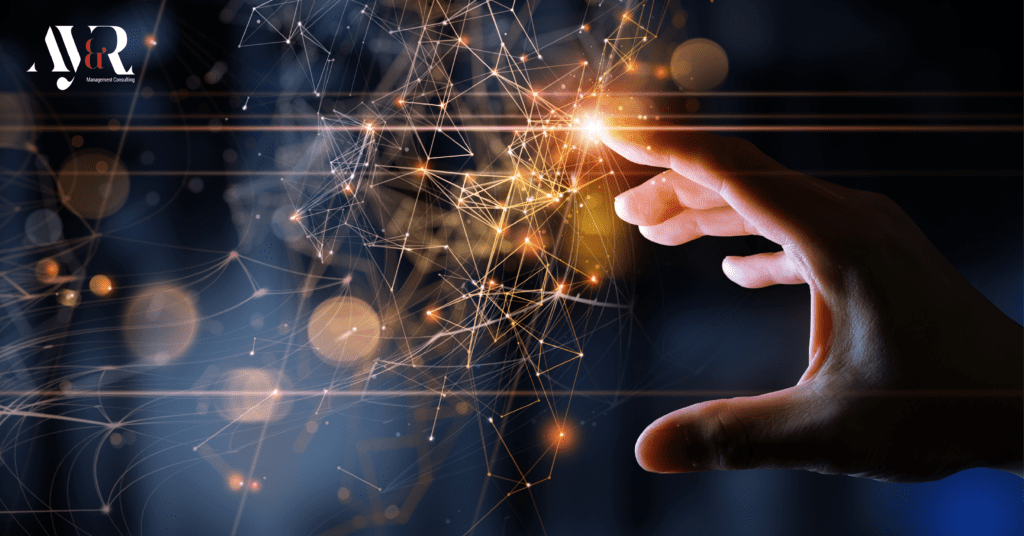 The business landscape is evolving and advancing daily, digital transformation is a crucial element for businesses to keep up and stay competitive.
Digital transformation involves using technology to fundamentally transform how an organization operates, from internal processes to customer interactions. Working on digital transformation projects can be complex as it requires a multifaceted approach encompassing technical, business, and organizational considerations.
Executing successful digital transformation projects gives you the opportunity to deliver significant benefits, such as increased efficiency, improved customer experience, and enhanced competitive advantage. Digital transformation projects require careful planning, collaboration, and adaptability, as well as a focus on user experience, data security, and change management in order to drive desired results and ensure success.
In this article, we will explore some tips for managing successful digital transformation projects, including defining goals and objectives, building a strong team, creating a clear roadmap, communicating effectively, prioritizing user experience and data security, embracing agile methodologies, emphasizing change management, monitoring progress, and celebrating successes.
Define Your Goals and Objectives
Before you begin your digital transformation project, it's essential to define your goals and objectives. What are you trying to achieve with this project? What problems are you trying to solve? What are the key performance indicators (KPIs) that will measure the success of your project? Defining your goals and objectives upfront will help you stay focused throughout the project and ensure delivering value to the organization.
Build a Strong Team
Digital transformation projects require a diverse set of skills and expertise. It's essential to build a strong team with the right skill set. Having the right team in place will ensure that you have the resources and expertise needed to execute your project successfully.
Have a clear digital strategy roadmap
A clear digital transformation strategy is critical to the success of your digital transformation project. It should outline the key milestones and deliverables, as well as the timeline and budget. Your roadmap should also include a plan for mitigating risks and changes throughout the project. Creating a clear roadmap will ensure that everyone on the team is aligned and working towards the same goals.
Communicate Effectively
Effective communication is essential for any project, but it's especially important for digital transformation projects. It's crucial to keep everyone informed and engaged throughout the project especially if there are any changes. Regular status updates, stakeholder meetings, and progress reports can help keep everyone on the same page and ensure that the project is moving forward as planned.
Focus on User Experience
Digital transformation projects can have a significant impact on end-users. It's essential to focus on user experience throughout the project, from design to implementation. User-centric design and testing can help ensure that the end product meets user needs and expectations. Involving end-users in the project can help increase adoption and ensure that the project delivers value to the organization.
Embrace Agile Methodologies
Agile methodologies, such as Scrum and Kanban, can be effective for managing digital transformation projects. These methodologies prioritize collaboration, flexibility, and continuous improvement, which are essential for digital transformation projects. Agile methodologies and project management software can help ensure that the project stays on track and that changes and feedback are incorporated throughout the project.
Emphasize Change Management
Digital transformation projects often involve significant changes to processes, systems, and even organizational culture. It's important to have a change management plan in place that addresses how to communicate changes, train users, and manage resistance to change. Change management should be an ongoing process throughout the project to ensure that the changes are successfully adopted and integrated into the organization.
Accelerate Your Growth with Expert Digital Transformation Solutions
Ready to take your organization to the next level with digital transformation? Our team of experts is here to help. Whether you're looking to create a new digital transformation strategy, ​​implement digital solutions design and development, adopt blockchain, automation, and AI.
Contact us today to learn more about our digital transformation services and solutions and how we can help your organization achieve its goals!